2014 Program
Click here for Convention "At-A-Glance" Schedule
Opening Plenary
Friday, February 28, 9 a.m.:
Carolyn Graham, Master Teacher, New York University
Joy in the Classroom: Creating and Performing Jazz Chants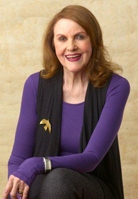 This presentation will present Jazz Chants as a useful tool for working on the sound system of English and in particular for developing an ear for the correct stress and intonation patterns of the spoken language. It is important to remember that a Jazz Chant is not a poetic distortion such as rapping or a nursery rhyme but should be an exact replica of what the student would hear from an educated native speaker.

Teachers in the audience will learn step by step how to create a simple vocabulary chant, develop that into a grammar chant and then into a song. They will see how very simple it is to write a useful jazz chant and how these techniques scan be used in the classroom for students of all ages.
Carolyn Graham was born in California, and educated at UC Berkeley. She is the creator of Jazz Chants which she developed during her many years of teaching at New York University, She was a Master Teacher at NYU for twenty five years and a Teaching Fellow at Harvard for nine summers. She has been a recipient of State Department Teaching Fellow grants to South Africa, Madagascar, Egypt, Ethiopia, Russia and Peru She presents teacher training workshops two months each year in Japan and every two years in Malaysia. She was married to her late husband, Eralp Akkoyunlu for thirty nine years. They divided their time between his home town Istanbul, New York, Paris and Tokyo.


Friday Afternoon:
Yilin Sun, Ph.D., President-elect, TESOL International Association
Milestones in Teaching and Learning: Issues, Challenges, Successes and Strategies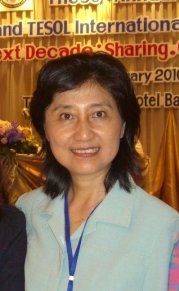 This plenary session will focus on recent major developments in the English language teaching (ELT) field as well as issues and challenges that TESOL and Bilingual Education teachers face. Based on her background as a non-native English speaking educator and her cross-cultural teaching and research experience in China, Canada and the United States, the presenter will address significant trends in ELT and professional development in addition to strategies that teachers can implement as they to strive for excellence in English language teaching and learning. She will also discuss the roles and responsibilities of ELT professionals in our changing global society.

Yilin Sun, Ph.D. in Applied Linguistics/Curriculum & Instruction, the Ontario Institute for Studies in Education/University of Toronto, Canada, is President-elect of TESOL International Association. www.tesol.org; Board of Directors of TESOL-International from 2008 to 2011; Chair of the Affiliate Leadership Council of TESOL in 2007, and President of Washington Association for the Education of Speakers of Other Languages (WAESOL) in 2003 and 2007.

From 2011 to 2012, Dr. Sun worked as a Fulbright Senior Scholar in Taiwan coordinating the Fulbright English teaching Assistant (ETA) Education Program and teaching TESOL graduate courses as a Visiting Professor at the National Taiwan Normal University. She is a tenured faculty in the Basic Studies Division at South Seattle Community College, and an adjunct Professor with Seattle University and Heritage University in Seattle, WA, USA. Dr. Sun has over 26 years of experience in the field of TESOL as a MA-TESL teacher trainer, a researcher, a classroom teacher, and a program leader with a variety of higher educational institutions in China, Canada and U.S.A. She is the author of books, book chapters and research papers in refereed professional journals including TESOL Quarterly and TESOL Journal. She has also presented widely at national and international conferences. As a two-time Fulbright short term scholarship recipient, Dr. Sun conducted research in China and Vietnam. Her research interests include curriculum development, program assessment and evaluation, L2 reading, vocabulary learning, classroom-based action research, teacher education, adult education, teaching English to young learners, World Englishes, and non-native English speaking teachers (NNEST) in the ELT field.

Opening Plenary
Saturday, March 1, 9 a.m.:
John Fanselow, Ph.D., Professor Emeritus, Columbia University; Teachers College Visiting Professor, Kanda University of International Studies, Tokyo
Breaking Rules for Everyone's Sake in Teaching and Learning: Issues, Challenges, Successes and Strategies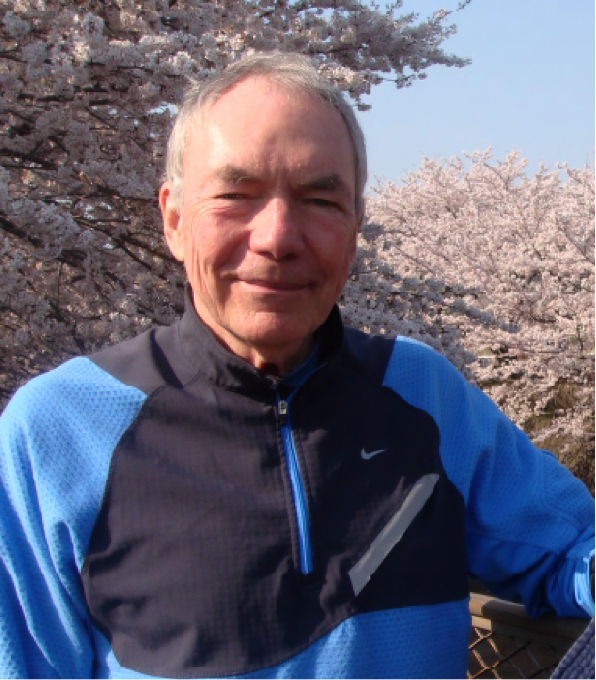 Two recent books targeted for business people are First, break all the rules and Whatever you think, think the opposite. When teachers hear these titles some think of chaos, some discipline problems and others doing your own thing. My take on the phrase "breaking rules" is positive. I claim that if we do not break any rules neither our students nor we can develop. In my presentation, I will have participants experience ways that the teaching rule that requires students to memorize lists of words and word equivalents can be broken without upsetting students or teachers. I will introduce techniques you can use to change activities in textbooks that require only rote-memorization to activities that require thinking. As you introduce the techniques in your classes, I hope your students will say, "Let me try. Please wait a second." after you ask them to respond rather than "I'm sorry, I forgot." The words "Let me try" suggest that learners are aware of the fact that language learning requires thinking. And the words "Please wait a second." show that the learners know that since thinking requires the use of previous knowledge, time is required.
Though John finds the word passionate overused, he a passionate advocate of learner centered teaching. And in the area of teacher preparation, he is dedicated to the teacher centered learning about our craft, the gradual elimination of jargon from our field and the reversal of the proportion of time in teacher preparation devoted to reading and writing to a focus on the analysis of our own teaching.

When he retired from Teachers College, Columbia University, he was invited to be president of a Japanese owned residential college in New Zealand. After doing staff development for 8 years at the institution—International Pacific College, he returned to Japan and is now a visiting professor at Kanda University of International Studies, illustrating ways for teachers to learn on their own by breaking rules and trying the opposite.

He is an advisor to a dozen teachers who teach in a group of high schools that are run by the same foundation that owns IPC in NZ and are dedicated to student centered learning or teacher backing learning.

His latest interest is in reaching teachers around the world through live on line courses with a group called International Teacher Development Institute—iTDi.

John is a former president of TESOL as well as the New York Affiliate and has published 3 books focused on showing ways for teachers to generate and explore alternatives in language learning: Breaking Rules and Contrasting Conversations published by Longman and Try the Opposite published by SIMUL International.

But more importantly he is a graduate of Lane where he learned by doing in many shop classes well before he read John Dewey's Education and Experience during his doctoral studies at Teachers College. When he graduated from NIU—Northern Illinois State Teachers College in his day—he was keen to improve his Spanish so he applied to be a Peace Corps volunteer in Peru. When he was told that he would have to wait at least one year to be assigned to Latin America he accepted an invitation to be a PCV in Nigeria, Group 1.



Saturday Afternoon:
Kristin Lems, Ed.D., Professor, National Louis
Notes from Four Decades Teaching ESL, or 'A Life in Totebags"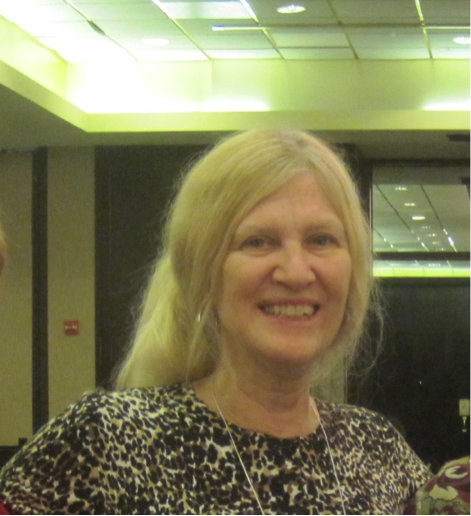 Like a many-faceted jewel, the profession of English language education can be viewed from many vantage points, and each facet brings a different luster to the profession. Kristin will take us on a unique guided tour based on her long professional experience in ESL, making visits to the steppes of Mongolia, the deserts of southwest Iran, the mining country of Chile, and to sites around Illinois ranging from Family Literacy Night at North School, Villa Park, to a Students with Interrupted Formal Education ESL Math class at Old Orchard Junior High, Skokie, with many stops in between. Along the journey, Kristin will share her insights about changes in the intellectual paradigms of our ever-evolving field as well as the changing fashions of the conference tote bag.
Kristin Lems is a tenured Full Professor of ESL/Bilingual Education at National Louis University, Chicago. She currently co-directs the ESL STEM Success Grant, a 5 year National Professional Development Grant from the Office of English Language Acquisition, U.S. Dept. of Education, and directed a similar 5 year grant in DuPage County. With co-authors Leah Miller and Tenena Soro, she wrote the book Teaching Reading to English Language Learners: Insights from Linguistics (Guilford, 2010), used in graduate courses in ESL methods, linguistics, and/or reading at National Louis and elsewhere.

Kristin's earliest EFL teaching experience was at age 21, when she was spent an academic year as a EFL professor (!) at Jundishapour University in Ahwaz, Iran, holding only a bachelor's degree in English with a secondary teaching certificate. That year included an association with a Persian rock 'n' roll band, and she sang with the band in Farsi for the Shah's sister, among others. After several years as a feminist folk singer, she entered the Master of Arts in Teaching English as a Second Language program at the University of Illinois Champaign/Urbana, and was chosen as a Fulbright Scholar immediately upon graduation (Algeria, 1983-1985). Kristin is also an English Language Specialist with the U.S. Dept. of State and worked with English teachers in Chile for English Summertown in 2012. In Fall 2013, she won her second Fulbright and partnered with National University of Mongolia, Ulaanbataar, where she worked with postsecondary EFL and foreign language teachers, guest taught several classes, and served as the judge in "Mongolia's Got Talent," an English language singing contest put on by the English majors at the university.

Her doctorate in Reading and Language led to research about oral reading fluency and comprehension for post secondary ELLs, and the dissertation won a finalist award from the International Reading Association in 2005. Kristin has taught and consulted in many Chicago area venues, as a teacher of adult ESL, a presenter, a provider of graduate coursework for P-12 teachers, and even a long term ESL sub at an area high school. Kristin has presented workshops at Illinois TESOL/BE every year consecutively since 1989, often two a year, and wrote many feature articles for the Illinois TESOL/BE Newsletter in the 1990's. She enjoys delivering half day institutes about using music to teach ESL at the annual TESOL Convention, and she always highlights the amazing breakthrough work of Carolyn Graham, with whom she is very proud to be a co-presenter this weekend.