2015 Program
At-a-Glance Schedule available here
Opening Plenary
Friday, February 28, 9 a.m.:
Richard Lederer
Confessions of a Word Lover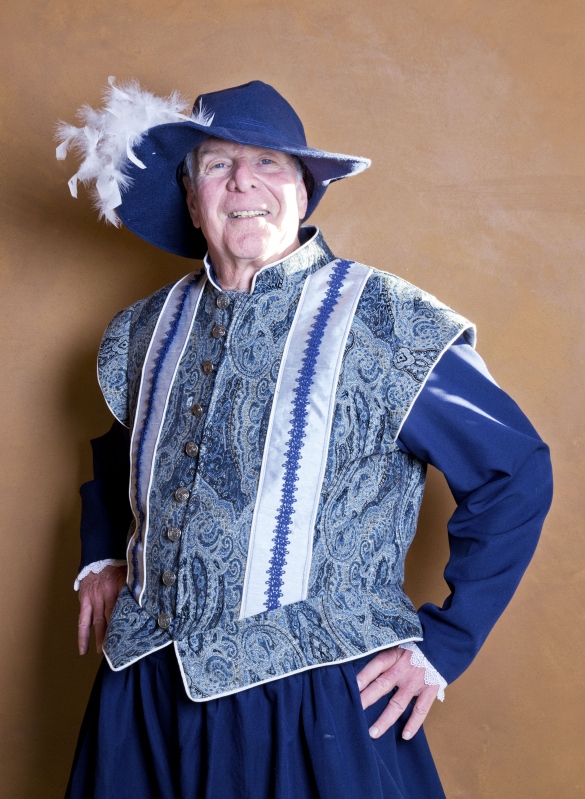 What is there about words that makes a language person love them so? The answers are probably as varied as the number of word people themselves. Richard Lederer, verbivore extraordinaire, will explore the many joys of words, including bloopers, puns, and word and phrase origins.

Dr. Lederer will be attending the entire conference and will be unstintingly available to schmooze with you about all aspects of language.
Richard Lederer is the author of more than 40 books about language, history, and humor, including his best-selling Anguished English series and his current books, Amazing Words, Lederer on Language, and Monsters Unchained!

Dr. Lederer's syndicated column, "Lederer on Language," appears in newspapers and magazines throughout the United States, including Language! magazine, and he is a founding co-host of "A Way With Words" on Public Radio. He has been named International Punster of the Year and Toastmasters International's Golden Gavel winner

Follow-up Session: The Play of Words Come play language games with plenary speaker Richard Lederer. Whether it be "Body Language" or "Inky Pinky," you'll find that language fun converts to language skill.



Friday Afternoon:
Dr. Carolyn Theard-Griggs
Building Parental Partnerships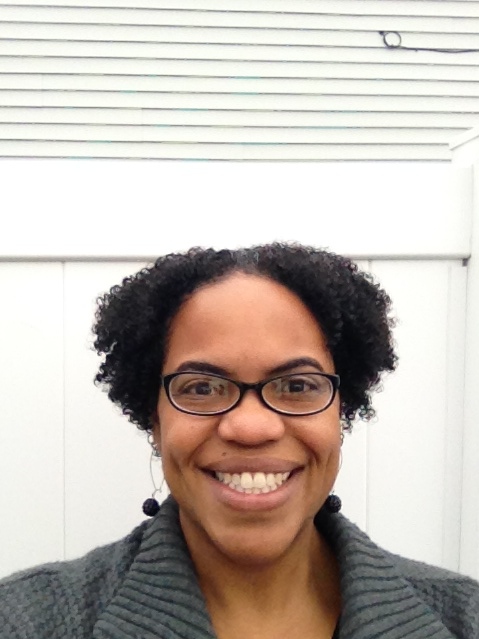 Engaging parents in an inclusive environment as partners is critical to the success of our students. Understanding the pivotal role that educators play in this partnership with parents is necessary; now more than ever. This session will provide participants with research on the value of partnering with parents as well as research-based strategies for creating and sustaining collaborative environments in schools. The presenter's personal experience as a non-native English speaker and ESL student in the public school system will frame the conversation.

Dr. Carolyn Theard-Griggs is an Associate Professor at Concordia University Chicago and Department Chair of the Department of Teaching, Learning, & Diversity at Concordia University. As department chair, she is responsible for and provides oversight of the following Master's and Doctoral level programs: ESL, TESOL, Special Education, Curriculum and Instruction, Teaching and Learning and Differentiated Instruction. Dr. Theard-Griggs holds an Ed.D. in Curriculum and Instruction from Loyola University. Prior to teaching in higher education, she was a classroom teacher, grades K-3, for 10 years. She has also served as an instructional coach, team leader, and curriculum developer. Her research interests include parental involvement in schools, culturally responsive teaching, second language acquisition, instructional coaching, teacher leadership and curriculum development.

Born to Haitian immigrants, in Chicago, Illinois, her first languages were French and Kreyol. Both of her parents came to the U.S. in the late 50s; her father a university professor, her mother a registered nurse. She was raised in a multilingual home.

Currently she is leading the development of the MA TESOL program at Concordia University. She is also working collaboratively with colleagues to develop an international study abroad program at the Master's Level. Dr. Theard-Griggs also works closely with international students.

Plenary Preview: Digital Storytelling, Second Language Learners, and Parent Engagement
Digital storytelling has increased rapidly within second and foreign language education because it is highly adaptable to content, it is based on and promotes student engagement, and it facilitates the growth of the classroom as a community of practice (Vinogradova, 2014). This presentation will examine the representative research behind digital storytelling for the second language learner, and offer some strategies for its implementation into practice. This presentation will also explore the ways digital storytelling can be utilized as a strategy for promoting parent engagement.

Opening Plenary
Saturday, February 28, 9 a.m.:
Kathleen Olson
Make Your Teaching of EPIC Proportions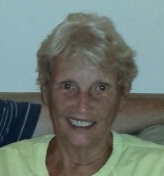 Epic events are larger-than-life and unforgettable. One of our goals as teachers should be to make our teaching larger-than-life and totally unforgettable....in other words, of EPIC proportions. This presentation, based on current research, promotes the use of teaching that is:
Emotional,
Participatory
Image-rich
Connected to learners' lives
for maximum learning in the classroom. The presenter will share creative activities including these elements which will help to make your students' learning unforgettable.
Kathleen Olson, a former National Institute for Literacy fellow, has extensive experience in teaching, teacher-training, curriculum design and materials development. She has been teaching and training in ESL for more than 25 years. She presents extensively statewide, nationally and internationally on a wide variety of topics.

She has taught all levels of students from 2 to 82. When she is not teaching or developing trainings, she is writing. Her first book Something to Talk About, an ESL conversation book, was published by the University of Michigan Press in 2002. A 3 level integrated skills series for beginning to intermediate level teen and adult learners, What's Up?, was released in 2009. Other published materials include components of Cambridge University Press' Ventures series as well as several articles in ESL magazines.

Follow-up Session: Creative Rereading Activities to Provide Essential Repetition for all Learner Levels
Repetition is important in any learning situation, but repetition needs novelty to maintain student interest and engagement. The presenter will share many creative activities derived from one reading passage to provide valuable repetition for all learner levels and in all skill areas.


Saturday Afternoon:
Keith Folse, PhD TESOL, University of Central Florida
Why Being a Native Speaker Does Not Make You an ESL Teacher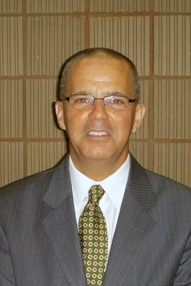 How many times during my 35 years of ESL teacher have I had to explain to a friend or family member (or even administrator) what I do for a living?
Me: "I teach English to people who don't know English."
Friend: "Wow, so you speak all those languages?"
Me: "No."
Friend: "Wow, how do you teach them then?"
Perhaps you, too, have experienced this frustrating kind of interaction regarding our profession. The implication is clear – if you speak English, then you can teach English. What else would you possibly need to know? In today's talk, we will discuss some of the knowledge and skills that good and experienced ESL teachers possess.
Being a native speaker is not enough, but being a good teacher does not make you a good ESL teacher either. I often hear teachers – mostly those with limited ESL training – say that ESL teaching is just good teaching. Well, yes and no. I would argue that ALL teaching is good teaching, but being an ESL teacher who is able to help students with the intricacies of English as a second language requires more than being a good teacher.
In this talk, I will talk about my own experiences as an ESL/EFL teacher and then as an ESL/TEFL teacher trainer. What are some of the things that we native speakers do not know about our own English language, but especially from the viewpoint of English as a second language? For me, stepping into my very first ESL classroom was a rather rude awakening, one that I now try to help soften for new teachers.

Keith Folse is Professor of TESOL at the University of Central Florida, where he teaches in the MA TESOL, PhD TESOL, and Undergraduate TEFL programs. He has many years of teaching experience with ESL in the US and EFL in Saudi Arabia, Malaysia, Kuwait, and Japan. His main research interests are in best practices in teaching vocabulary, writing, grammar, and reading.
Dr. Folse is extremely interested in materials development. He is the author of more than 55 books on various aspects of English language teaching and learning. His most recent student books include the fourth and fifth editions of the widely used composition books Great Writing (National Geographic Cengage Learning).

In addition to being an experienced language teacher, Dr. Folse has a great deal of experience as a language student. He studied French and Spanish in high school and later at the university. He also studied Arabic in Saudi Arabia, Malay (and German) in Malaysia, and lastly Japanese in Japan in an intensive Japanese language program. Perhaps his most interesting teaching job was the teaching of Spanish in Japanese in Japan. (Let that combination soak in for a moment…) In addition to being a language student trying to learn by interacting with natives in the host country, he has studied in a second language setting (an intensive Japanese course in Japan) and a foreign language setting (French and Spanish in the U.S.).
His main research area is second language vocabulary acquisition. He has published articles in TESOL Quarterly, CATESOL Journal, TESL Reporter, Modern English Teacher, and Perspectives/TESOL Arabia, as well as several chapters in edited volumes. He is currently working on publications regarding the connection between grammar and vocabulary in second language learning and therefore teaching.

Dr. Folse is a frequent conference presenter worldwide and is very happy to be speaking at ITBE for a third time. His talks at ITBE are sponsored by National Geographic Cengage Learning.

Plenary Preview Session: What to Teach in an ESL Writing Course – and Why
Whether you work in a program with discrete courses, often named by skills such as Reading or Grammar, or in a program with integrated courses such as Reading/Writing or Speaking/Listening, teachers often say that the most difficult course to teach effectively is the writing course. Despite being in the same course, students often have very different experiences with and levels of writing in not only English but also in their native languages. Some students read a lot and have a better idea of text organization as well as different rhetorical modes – even if they have not been taught this information explicitly. In addition, the teacher has to manage much more marking than does the teacher of other courses such as Grammar or Speaking/Listening.
In this workshop, we will work with the components of a writing course with special attention on the types of exercises and activities that you might incorporate in your own teaching. In the discussion time, participants are encouraged to share related activities that have worked well in their own classes. Our goal is to explore other teacher-tested options besides the usual "teacher-assigns, students-write, teacher-collects, teacher-marks" scenario dominates many writing classes. Come prepared to learn about options in your writing course!